Hello! I'm Raheleh Rahrooh.
Looks don't really matter, but there's no denying that looking great outside can change the way you feel inside. Having fresh new hair AND makeup really brings that happy, high-energy, sparkling feeling – that's why brides love it so much!
Making that magical transformation should be a happy, friendly and relaxed experience. But I know how stressful it can feel to have to race around in Sydney's crazy traffic just to get your hair cut or coloured right… or to have to rush from a hair salon to a makeup studio to get ready in time for your wedding. 
That's why I launched Raheleh Haircraft. I want every woman in Sydney to be able to have an experienced session stylist come to their door to do their hair and makeup – just like a Hollywood star.
I'm an experienced and qualified makeup artist AND a qualified hairdresser. For 16 years, I've been a senior stylist in salons and studios across Australia, Dubai, Iran and Malaysia. I also work as a session stylist in the fashion, film and TV industries.
To put it simply, I have a wide range of experience with many different hair types and makeup styles! And I really love and appreciate the beauty and fashion trends of every culture and every generation. 
I create looks from edgy to romantic to gender-fluid to girl-next-door. I draw on my international background to personalise your session so you get just the look you want. 
Would an expert stylist who comes to you make your life easier?
Are you looking for bridal hair and makeup, or a new "forever hairdresser" who comes to you and leaves you feeling tranformed, elevated and confident every time?
Tired of fighting your way through Sydney's crazy traffic to get your hair done right?
Are you a little concerned about showing up badly for a party or a work event?

Are you tired of paying for cheap home services that don't leave you looking and feeling amazing?
Are you bored with your look or just feeling blah? Do you need to shift the paradigm?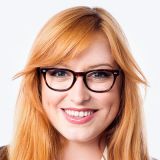 Ghazaln
Ghazaln
She is an amazing hairdresser and makeup artist .she listens very well and cares about the end result and always wants to make sure that you feel amazing inside and out .She has done a lot of weddings and we trust her with every skill she has .
Evgenias
Raheleh was amazing! She was very attentive and knowledgeable. She came and did my make up for my sons christening. As a first time mum operating on only a few hours sleep, she definitely Had her work cut out for her. But you wouldn't have been able to tell with the final result. The photo's looked amazing.